It takes a creative imagination combined with technical skill to put all the pieces together.


Weaving Web Designs integrates technology and the arts, from concept to web implementation. Our team of expert designers, web content writers, search engine optimization specialists, and database developers are on hand to recommend solutions that enlist some or all of their services. Whether you are building a complete brand from scratch or revamping your existing site, Weaving Web Designs will create a professional web identity for you, targeted to increase your market share. And we never outsource to companies overseas.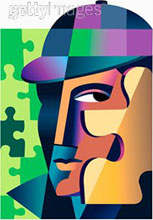 Lori Garin, president, founded Weaving Web Designs in 1997 after nineteen years experience in developing software and project management for major U.S. companies. Her unique blend of skills allow her to render solutions where technological function and graphic design work hand in hand. Her goal is to make sure your dollars are spent in the most efficient way so your company sees results.

Previously, Garin was a systems analyst and contracted for major firms such as Estee Lauder, Pep Boys, Sun Healthcare, Long Island Savings Bank, Norwood Consulting. Her background in systems analysis gives strength to her search engine marketing campaigns. Her project management and team leadership background makes her an ace web consultant, hiring and overseeing the professionals who will make your website goals come to life.

Garin holds a Bachelor of Fine Arts from the School of Visual Arts and a technical programming degree from Grumman Data Institute.

Content Development & Writing Services:


We start the content development process with a thorough review of your current marketing materials and an in-depth interview to explore your business goals and expectations for the website. Our writers use your input, along with industry research, to craft compelling site content that works in tandem with the site design to achieve your marketing goals.



Integrity. Quality. Creativity. Attention to Client Needs.